What is Jewelry Rendering Services?
Jewelry Rendering Services are a process of giving your design realistic videos and image shapes. An alluring jewelry image can do that a regular image can't do. It fascinates attention and can help visualize the jewelry's final design. When your product seems more realistic, so is the boost of your sale.
Jewelry rendering services can make your marketing plans come true. Photorealistic Jewelry rendering services are cost-effective, with no need to purchase expensive tools. These renderings can be used to promote your jewelry products in magazines, advertisements, presentations, and more.
A 3D Visualization is an important tool for marketing, advertising, and acting as a sales tool.You can see your product in a professional and realistic way with 3D rendering. We offer the best 3D rendering solutions that are possible with our advanced and state-of-the-art technologies to represent your product in a marketable way
3D rendering and 3D Visualization enhance customer experience from the moment they decide to buy your product. They offer a unique and realistic perspective of your product that helps engender trust in your brand. 3D rendering can be done in many ways, with options for you to choose the best solution for your business.
At Jewellery Rendering company, we have over years of experience in the rendering services industry and a team of expertly trained and experienced staff. Our innovative approach to rendering services has set us apart from our competitors. Our solutions are created to suit your needs and objectives, helping you achieve a successful business outcome.
It's tricky to get a picture of jewelry with the right shades and accurate reflection of the diamond. If you go through the whole procedure to photograph the real picture, then it will not only consume your money but also consume much time to get that one perfect angle. 
We provide body jewellery that matches the real proportion of the jewellery in real life in our jewellery rendering services. When you combine Jewelry Rendering with real photos, you get a more realistic proportion and a greater sense of how the jewellery looks in real life.
How Jewelry Rendering Services Works
Instead of making a model out of gold and precious stones, photographing it, and selling it online, jewellers can now create renderings of their jewellery designs, saving hundreds of dollars in costs. Rendering allows them to create, for example, a model of a piece made of three different colours of gold with a print-ready model for a fraction of the price. 
Rendering also allows designers to provide customers with a diverse range of jewel designs. Furthermore, suppose a customer wishes to have a say in the design of his or her piece. In that case, the jeweller can send them a 3D model from multiple angles, in multiple colours, on the hand, or against any background prior to production.
Jewelry Rendering Services manufacture a jewellery item by the design presented by our customer and develops into reality with no remission in the final design. Customer can send their jewellery design on email at info.jewelryrenderservice@gmail.com and we can make that happen in real!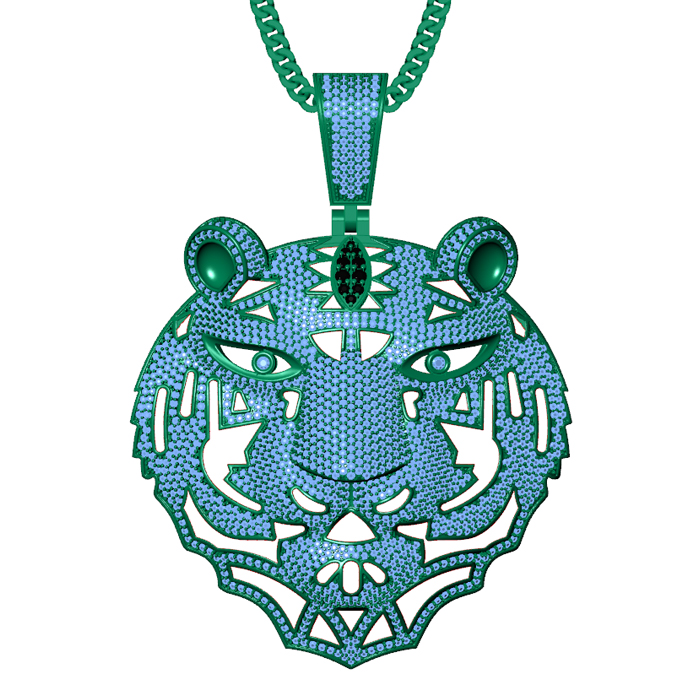 Along with the 3D model in 3DM format, we also give you CAD images with dimensions. You will also obtain the stl file, which can be used for 3D jewellery design printing, once the model has been authorized.
Your e-commerce website can certainly benefit from photo renderings, which can boost online sales. Photo renderings are highly helpful for jewellery since they let makers and merchants sell their pieces online without having to make them themselves.
Creative E-Commerce! Jewelry Rendering Services
If you are looking for creative And Attractive jewelry in the Store, Jewelry Rendering company is the right place to give your jewelry product an attractive look. Creative E-Commerce is now becoming increasingly relevant in today's e-business in order to achieve high sales. We present such lifelike images for your ecommerce that anyone can find it real and would like to see the same while wearing it. 
Jewelry Renders Services is one of the best rendering services in India. Not only does the jewellery rendering service help with the design process, but it also helps save time and money. With a price tag that is much lower than traditional designers, jewellery rendering services can be an attractive alternative.
Benefits of High-Quality 3D Jewelry Rendering Services
Business people can avoid wasting money at multiple stages by using 3D jewellery rendering. To begin with, being able to view 3D jewellery models allows them to make decisions faster and avoid spending money on manufacturing pieces that appear to be unpopular. This also allows for the avoidance of some production errors.
Manufacturers can begin marketing campaigns for future jewellery pieces earlier if they have high-quality, detailed models. They can gauge customer reactions and forecast sales without investing time and money in jewellery design, manufacturing, and marketing. Companies can see the visual implementation of the most outlandish designer concepts. With the necessary data and customer feedback, determining future product lines becomes simple.
Are you are bench Jeweler, an online jewelry seller, or a jewelry enthusiast? Then this is the right place for you to create your jewelry as a 3d model. Your 3D model can be 3D printed in any compatible 3D printers and it is also compatible with Shapeways too.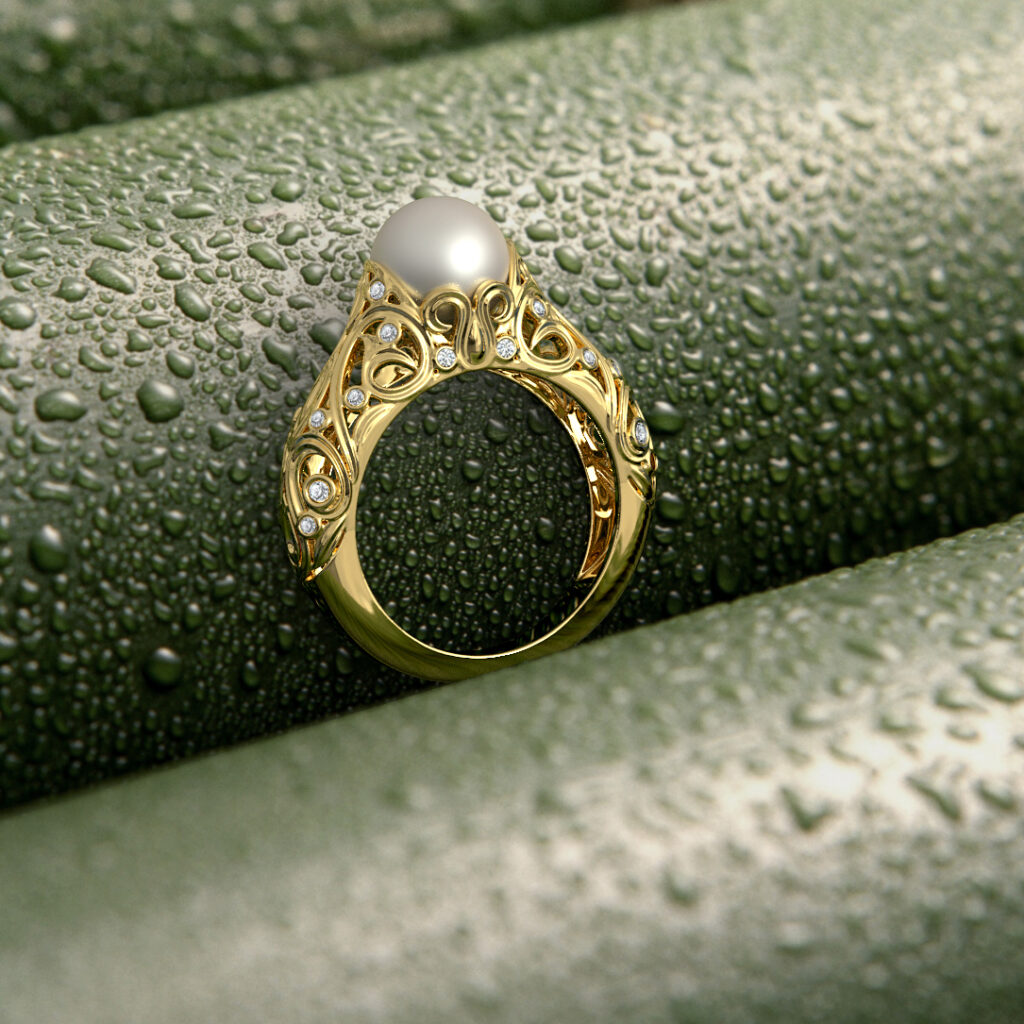 If you want to showcase the magnificence of your jewelry, a video will do better than words. Our videographers will use the high-end editing software to perfect HD visuals and create animated content that will speak for itself. While we're working on the project, you'll be in charge. We'll send footage to you for revision and approval to make sure that you're happy with the result.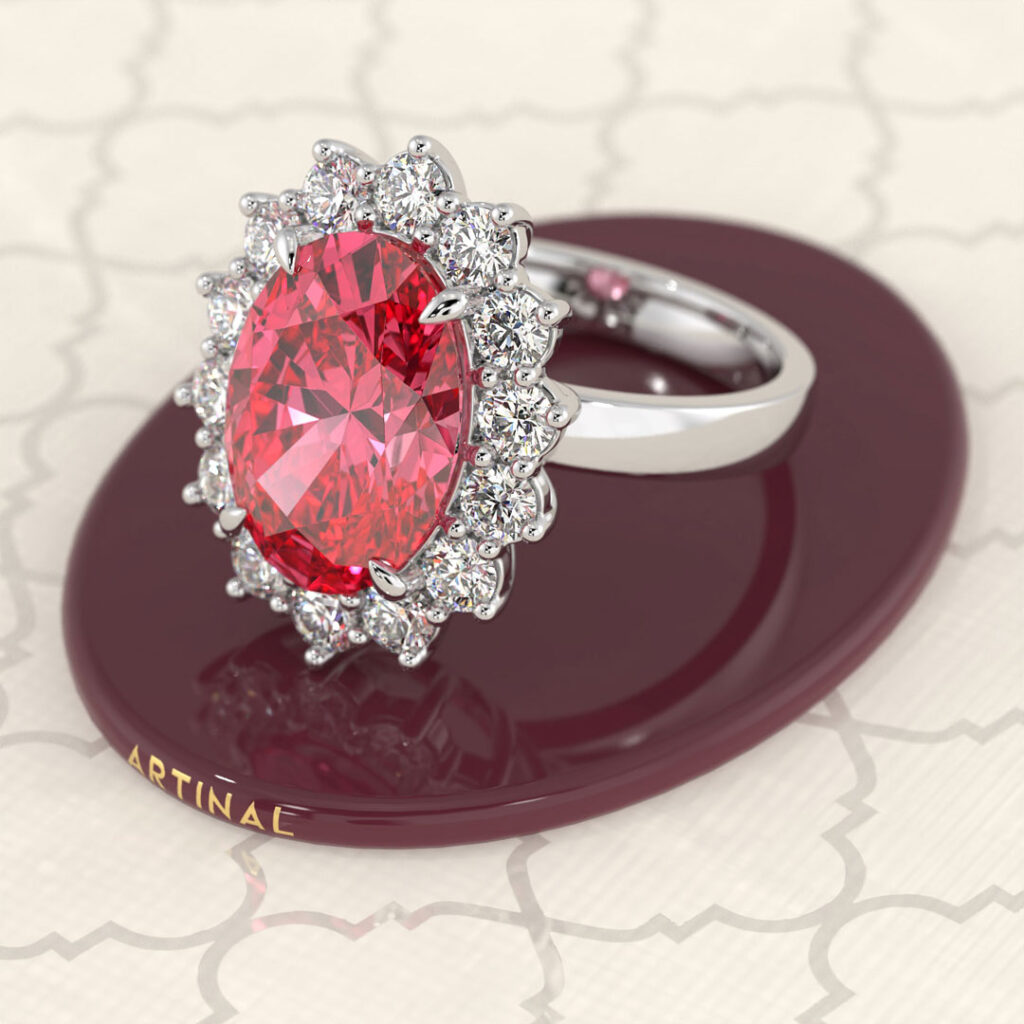 If you want more than just a conventional jewelry rendering, we can provide 3D video rendering. We will provide high-definition jewelry animations for every jewelry model.
Photorealistic rendering with 3D background
Having high quality, 3D photo rendering is very important, as they can be used to enhance proposals, presentations and website sales. The customer wants to see 3D models as they would appear in real life, using specific gemstones and material colors, in a specific environment or angle